Option a) Primary Certificate in Coaching Psychology
Option b) Introduction to Coaching Psychology, a CPD programme
Two-day programme held over the Zoom Virtual Platform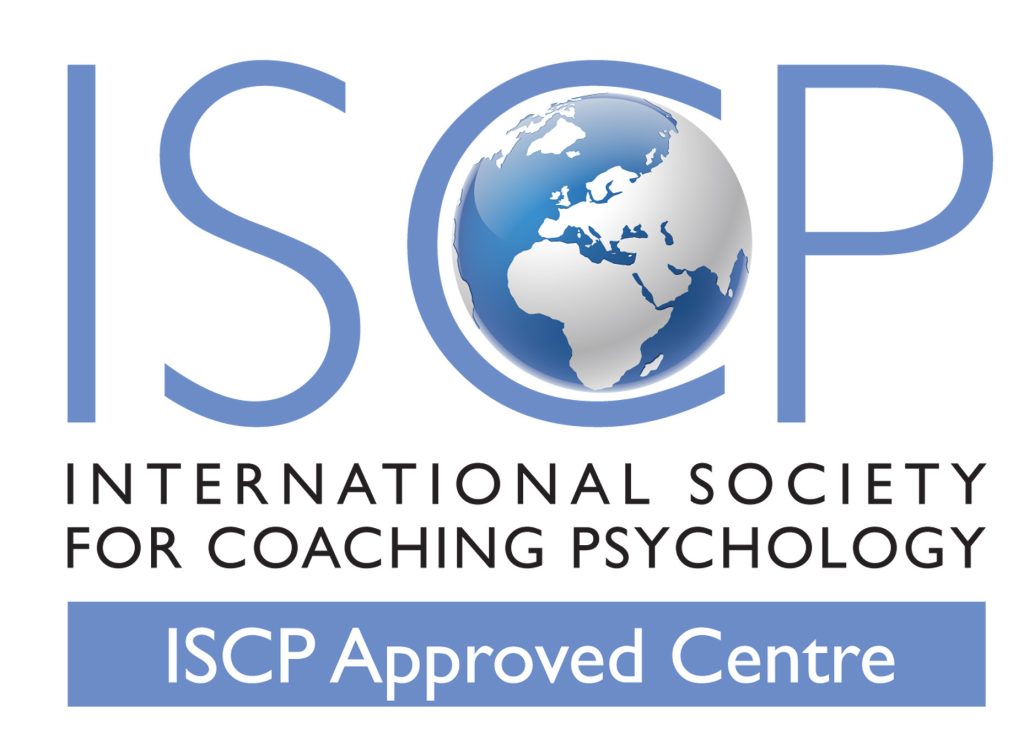 This 2-day course provides an overview to the developing field of coaching psychology and has been designed for psychologists who are wishing to become an International Society for Coaching Psychology (ISCP) Accredited Coaching Psychologist and/or British Psychological Society (BPS) Chartered Coaching Psychologist.
CONTENT
It is a 2-day workshop style programme that covers key topics, including the background and development of coaching psychology, the coach-coachee relationship, coaching psychology approaches and models, and themes such as assessment, contracting, and the setup in coaching psychology practice. Applications in coaching psychology are considered, including a look at particular coaching psychology specialisms and interventions, as well as discussions about working in organisations, working with young people, and life and personal coaching. Professional practice issues, such as boundaries and best practice, and coaching and diversity, are also explored. Furthermore, a review of coaching psychology research is presented.
​The programme textbook is Introduction to Coaching Psychology (Routledge, 2021), co-edited by the trainers Dr Siobhain O'Riordan PhD and Prof Stephen Palmer PhD, who are award winning BPS Chartered Coaching Psychologists and ISCP Fellows and Accredited Coaching Psychologists. Also a printed manual is provided and there is access to online resources.
AIM
To provide learners with an overview to the discipline of coaching psychology
OBJECTIVES
To gain knowledge to the background and development of coaching psychology
To define coaching and coaching psychology
To understand the importance of the coach-coachee relationship
To consider coaching psychology approaches, models and theories
To gain knowledge of the applications in coaching psychology
To reflect on the practice issues and research in coaching psychology
To learn about the key competencies in coaching psychology
To become knowledgeable about the professional routes to accreditation and/or chartership for psychologists
The course is recognised by the ISCP for CPD and is run in collaboration with the Centre for Coaching, London. It is delivered on the Zoom Platform and will include small group discussions and activities in breakout rooms. However, this is not a coaching skills workshop. For skills practice, the Centre for Coaching and the National Academy of Coaching Psychology Ltd in run a range of Approved and ISCP Recogised courses for the purposes of CPD that provide skills practice. They also run group supervision for trainee and experienced coaching psychologists.

CERTIFICATE OF ATTENDANCE
A Centre for Coaching CPD certificate is awarded to learners who attend and engage in the activities during the 2-day programme. Attendance is expected to be 90%.
​PRIMARY CERTIFICATE IN COACHING PSYCHOLOGY
In addition to course attendance, Learners who have enrolled on the Primary Certificate in Coaching Psychology programme will need to submit a written 600 to 750 word assignment after the course. Successful Learners will be awarded an Academy and Centre Certificate of Achievement.
TRAINERS
The trainers are Dr Siobhain O'Riordan PhD CPsychol FISCP and/or Professor Stephen Palmer PhD CPsychol FISCP. Both are Chartered Coaching Psychologists, and are ISCP Accredited Coaching Psychologists. They have published many articles and book chapters relating to coaching psychology. Professor Palmer has written/edited 60 books. They both edit professional and academic coaching psychology journals and supervise PhD students at the University of Wales Trinity Saint David.
---
APPLICATIONS
Please note that the course application will be processed by our collaborating partner, the Centre for Coaching, London.

PLEASE READ: GENERAL COURSE INFORMATION
COURSE DATES Next course: 7-8 November, 2022
COURSE FEES
Option a) Ind £345; Org £455. Option B) CPD only fee: Ind £276; Org £384
---
​